The Magician of Horror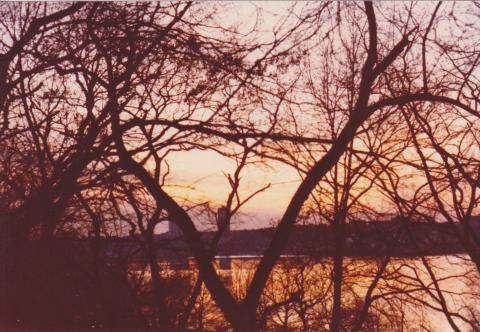 DO YOU BELIEVE IN MAGIC?
By Tom Soter
THE MAGICIAN OF HORROR is existential Doherty. It's pure and unadulterated, without the prosaic underpinnings of plot and logic that were frequently imposed on him by any of his collaborators, be it Tom Sinclair, Alan Saly, or me.
I don't know much about the background of MAGICIAN OF HORROR, except that it was made in 1971, possibly during the month of August when the Dohertys -– Chet and Gloria, with Cameron and Christian in tow – would go off to Maine for a month, usually Kennebunkport, and Christian would sometimes record programs on his own.
In any event, MAGICIAN is Doherty to the max. Perhaps not as high energy as RED IN THE STARS or PLANET OF THE NUNS (where he would get juiced by his collaborators), but it demonstrates his obsession with violence. So many killed, so little time! It's Doherty doing Leone, right down to the music, lifted from THE GOOD, THE BAD, AND THE UGLY.
From the beginning of the episode, it's unclear who "The Magician" is. (He's credited as actor Ty Phillips – another Doherty nom-de-plume – but he is obviously not the same squeaky-voiced Ty Phillips from MUGGER or the Alfred Hitchcock sound-a-like from THE TY PHILLIPS CORNER.) He calls himself a magician, but the only magic trick he performs is showing, "How I can make a man die with a single bullet," as he puts it in his no-nonsense manner. And he does that same trick over and over again, for any reason at all: Horse rental too expensive? The rental agent gets shot. Bartender too sassy? He gets shot. And no one ever learns. The townspeople try to string him up. They get shot. It has the predictability of opera, without the music.
The Magician is a cowboy of some sort, but he really just exists in a child's garden of absurdity. He shoots someone, who then explains, "I'm dead as hell." He asks what this place is called. The answer is simple and unilluminating: "It's called Town." Then there are the dialogue exchanges, almost poetic in their symmetry: "How's business?" "Good" "How much is this drink?" "One hundred dollars." "How's business?" Gunshots.
Doherty would revisit this material in a semi-remake called A WESTERN STORY, which added an explanation for the goings-on – but the story really needs no explanation. As one of its characters might say, "It's just called Story."
Listen to:
Please Don't Step on the Death Grass
Episode 1. Taped: 1971
A mysterious stranger called the Magician encounters trouble in a western town.
Magician: Ty Phillips. First man: Mandy Johnson. Second man: Evan Jones.
A Western Story
Taped: September 14, 1971.
In this semi-remake of The Magician of Horror, Ty Phillips plays Harry, a stranger with a quick draw and a powerful gun. Doctor: Bill Dohegan. Woman: Marie Rush. First Gunman: Jim Apar.
The Magician Strikes Again
An ACD Movie of the Week.
Taped: 1972.
An ordinary man (Barry Sullivan) wishes for a normal life after he is transformed into a "magician of horror." Husband: Barry Smith. HAL: Barry Bean. Dr. Tynan: John Apar.